Paragliding & Hang Gliding Guide Book
The Best Flying Sites - Slovenia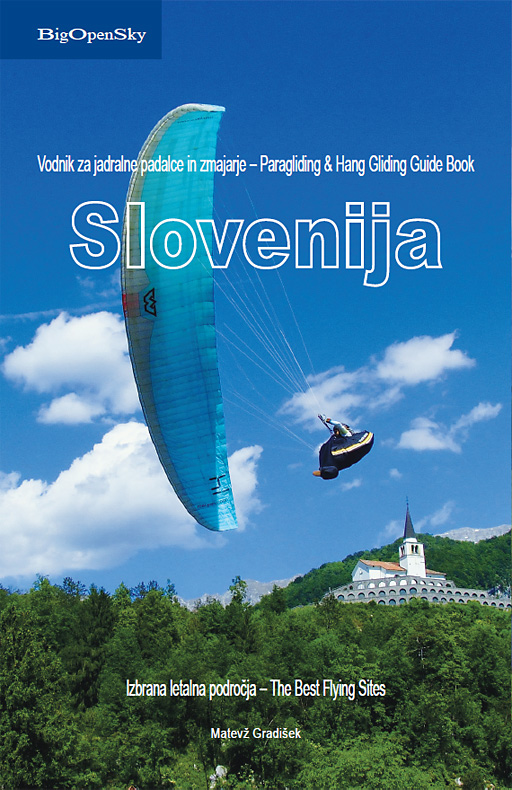 Why not Slovenia? Slovenia is considered one of Europe's most prized paragliding destinations. Some world`s top pilots come from Slovenia, world records were flown here during past few years and good flying is possible almost year round.
The 168 page Guide book is published bilingual in Slovenian and English. Together with 26 maps and 13 color photos it delivers detailed information for all the major flying sites, plus all the other essential information for pilots flying in Slovenia.
The completeness of information in this guide book is sufficient to ensure you a very pleasant and safe visit to our wonderful flying sites.
In the Guide book you can find many specific information which are not available on-line.